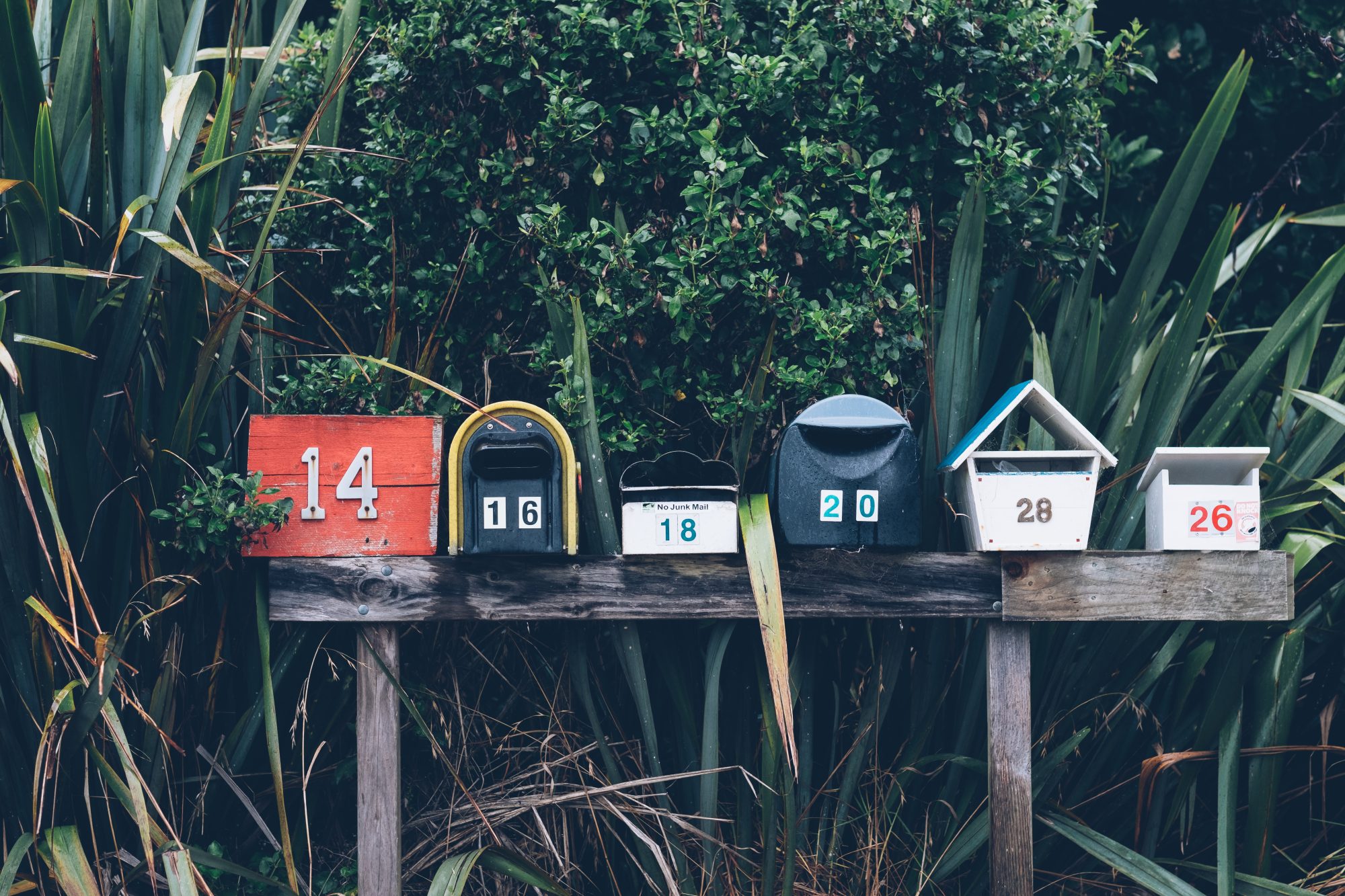 Redirecting Mail Guide
According to recent statistics from the UK Royal Mail, over 2.5 billion items of mail are redirected every year! But with so many options and regulations to consider, navigating the process of redirecting your mail can be daunting.
In this guide, we'll walk you through everything you need to know to ensure a seamless and stress-free mail redirection experience. So let's get started!
What Is Redirecting Mail?
Did you know that the post office has a service that allows you to redirect your mail to a different address for a specified period? It's called redirecting mail, and it's pretty useful if you move to a new address and want to ensure that important mail, like bills and financial statements, continues to be delivered to you.
In addition to the post office, there are also private companies that offer virtual mailing address services. These services allow you to have a mailing address in a different location from where you live or work. One such company is Clyde Offices, which offers virtual mailing addresses in Glasgow.
With a virtual mailing address from Clyde Offices, you can have your mail sent to their Glasgow address and then forwarded on to wherever else it needs to go. This service can be beneficial for businesses that want to establish a presence in Glasgow without having an actual office there. Alternatively, it could be helpful to individuals who want to keep their personal addresses private.
Besides, mail forwarding services, Clyde Offices offers other virtual office services like telephone answering, meeting room hire, and even virtual assistant services! These services can help businesses and individuals present a professional image.
Why Should I Redirect My Mail?
If you're running a virtual business, you might be wondering why it's important to redirect your mail. The answer is simple: it makes things easier for everyone involved.
Here are seven reasons why you should redirect your mail as a virtual business:
Redirecting mail makes it easy for people to get in touch with you. If someone wants to reach out and contact you, they can do so by using your email address redirect instead of having to guess which of your many social media accounts or personal emails they need to use.
It helps prevent confusion when messaging multiple people in your company or organization. If multiple people work in your company or organization who all have the same email address, then it can be confusing when someone sends an email addressed to the "Marketing Team" or "Business Owner," and there's no way of knowing which person will receive it. Redirecting mail allows you to keep everything organized and clear for everyone involved.
It allows you to centralize all of your communications in one place where anyone can easily access them– even without access to a computer with the internet. This is especially helpful if some people only use cell phones.
You can set up filters so that different messages are automatically directed to specific folders or people within your company. This makes it easier for everyone to stay on top of what's happening and respond appropriately when necessary.
You don't have to worry about a brick-and-mortar location because you can run your business from anywhere. Whether in the office or from home, giving customers an easy way to contact you is essential for customer service.
You'll save money on office expenses like mailboxes, stamps, and envelopes. As a virtual business, there are fewer costs associated with your business's physical location. You can use these savings to reinvest in your business, hire new employees, or expand into new markets.
You'll have more time to focus on growing your business. With a virtual mailbox, you can focus on what matters most: growing and managing your business. You won't have to worry about missing important bills and other mailings that can distract you from running your business.
How Do I Redirect My Mail?
To redirect your mail using a virtual mailing address from Clyde Offices, follow these steps:
Step 1: Sign up for a virtual mailing address service with Clyde Offices. You can do this by visiting their website at https://clydeoffices.co.uk/glasgow-mailing-address/ and selecting the package that best suits your needs.
Step 2: Once you have signed up, you'll receive a unique mailing address in Glasgow. You can use this address to have your mail sent to Clyde Offices.
Step 3: When you want to redirect your mail, simply update your mailing address with the relevant parties, such as your bank, utility companies, and other important contacts. You should also update your address with the post office by completing a Change of Address form, which can be done online or at your local post office.
Step 4: When your mail is received at Clyde Offices, they will forward it to your preferred address. Depending on your preferences, you can choose to have your mail forwarded daily, weekly, or monthly.
Step 5: To ensure that you receive your mail promptly, keep your mailing address with Clyde Offices up to date, especially if you move to a new address.
In addition to mail forwarding, Clyde Offices also offers a range of other virtual office services, such as telephone answering and virtual assistant services. These services can help you establish a professional image and manage your business more effectively.
Overall, redirecting your mail using a virtual mailing address from Clyde Offices can be a convenient and cost-effective way to ensure that your mail reaches you, regardless of location. With a range of packages available to suit different needs and budgets, it is worth considering this option if you want a reliable and flexible mail forwarding service.
How Long Does It Take For Mail To Be Redirected?
If you've already set up your mail redirection, then the mail will be redirected immediately. For example: If you want to redirect your mail from one address and have it delivered to another, all new incoming mail will be delivered on the next day if it is a holiday.
Conclusion
So there you have it! An exhaustive guide on how to redirect your mail. It's now easier to redirect mail to any address you like. The process is simple, and the benefits are huge.
Besides improving your business operations and increasing efficiency, redirecting mail will also help keep you safe from phishing attacks and other scams that try to trick you into giving away personal information or clicking on links in emails.
So what are you waiting for? Why don't you get started right now?