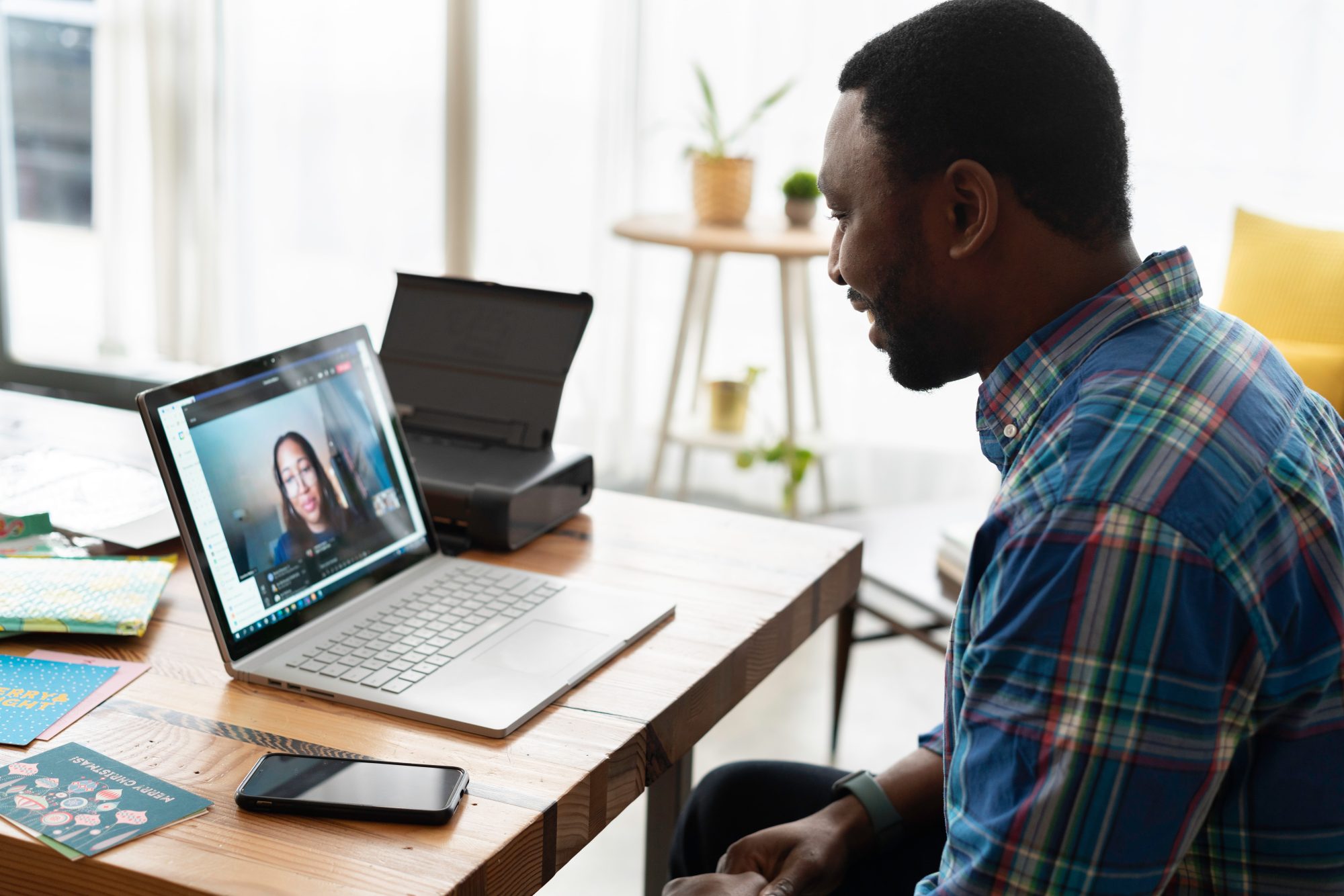 Virtual Meeting Fatigue
Virtual meeting fatigue has been present since time immemorial, but the onset of the pandemic took it to new heights. With 59% of Americans now working from home using video calls, there have been increased cases of virtual meeting fatigue from teleworkers.
If you're not sure what virtual fatigue is, please read on.
This post will discuss what virtual meeting fatigue is, its causes, and solutions to reduce virtual meeting fatigue.
What is virtual meeting fatigue?
Virtual meeting fatigue or zoom fatigue is a common feeling for people who're engaged in long hours of video calls or video conferences for school, work, or social engagements. It's associated with feeling tired physically or mentally when you think of attending the next virtual meeting or call.
What are the causes of virtual meeting fatigue?
While most teleworkers are okay with the time they spend on video calls, one in every four complain of virtual meeting fatigue. This trend is expected to grow as remote working tools are set to dominate workplaces in the future.
Understanding the causes of virtual meeting fatigue is vital if you're to adapt to virtual offices and teleworking. So here are the leading causes of zoom fatigue;
1.      Non-verbal communication
In-person conversations or meetings are characterized by a lot of non-verbal communication. Your voice tone, body language, or facial expression helps you communicate better, in fact, you don't have to choose non-verbal communication; it just comes naturally.
That's why 76% of professionals prefer face-to-face meetings to other forms of communication, but this reality changed with the onset of the pandemic. Meetings migrated to virtual offices where the use of non-verbal communication is limited. This has led to mental exhaustion as team members struggle to understand concepts presented via video conferencing.
2.      Technical glitches
Video conferencing platforms are prone to poor network connections leading to technical glitches such as poor audio quality or seconds of awkward silence.
Conducting a video call with poor audio quality is stressful. You'll constantly ask the other person to repeat making them sound like they're on a loop. This destructs the flow of conversations and adds more misery to the person presenting, unlike in in-person meetings where you could murmur to your colleague without destructing the presenter.
Besides, poor audio quality, a millisecond of silence can be far much worse. It confuses your colleague and makes them think that you've not understood them, yet it could be a technical glitch. Such awkwardness and confusion can result in zoom fatigue making you dread your next video call.
3.      Visual processing
Physical interactions tend to have a rewarding effect on our brains, unlike virtual meetings where you only see one's head and shoulders.
Worse is that you can be staring at someone's nose because of a poorly elevated camera or at blank pages as other participants turn off their cameras. This changes our perception of someone, especially in the context of an employer-employee relationship. You might end up feeling disgusted or inferior leading to virtual meeting fatigue.
4.      Physical Stress
In-person meetings allow you to change your posture, look around, write something down, and maintain eye contact. You can do these activities without losing concentration on what's being discussed, hence increasing your physical awareness.
In video conferencing, the only way to demonstrate your concentration is by having a fixed posture while maintaining eye contact throughout the meeting. This is taxing to your mind and body, especially if you have to attend long hours of virtual meetings. The domino effect is that virtual meeting fatigue will creep into your body and you'll curse the thought of another virtual meeting.
How can you reduce virtual meeting fatigue?
Reducing virtual meeting fatigue goes a long way in maintaining or improving the productivity of your team. You can reduce virtual meeting fatigue in the following ways;
a.      Ask for feedback
Virtual meeting fatigue has many causes, and your team members may have varying opinions on what causes their virtual meeting fatigue. Therefore, a team leader needs to ask for feedback on the matter.
Collecting feedback from your team demonstrates that you're caring and want to make virtual meetings as interactive and enjoyable as possible. Team members shouldn't dread the thought of virtual meetings, otherwise, they'll lose their productivity.
The tricky part of asking for feedback is that you'll get conflicting views on tackling virtual meeting fatigue as personal preferences are deemed to change within your team members. Try accommodating all views by mixing up different strategies.
Switch strategies on a weekly or bi-weekly basis. Even though you'll be satisfying a few individuals, you'll be demonstrating a sense of inclusivity which is important in encouraging your team members.
b.     Grow and adapt
Maybe the cause of zoom fatigue is the video conferencing platform you're using to conduct virtual meetings. It can be its lack of interactive cues such as emojis or it has a page layout that isn't to your taste. You'll never know until you experiment with a different video conferencing platform.
With the advancement in technology, some video conferencing platforms have adopted creative ways of offering virtual meetings to fit your personal preferences. They do this by having different background themes to block the mess in your room from being present in the meeting, offering break-out rooms for other meetings to continue, and providing tailored virtual offices to emulate your actual work environment.
All these options take you a step closer to reducing virtual meeting fatigue. So, adapt new video conferencing platforms that improve user experience. They'll help you to be comfortable when attending virtual meetings, thus dialling down zoom fatigue.
c.      Conduct get-togethers
The best way to improve your team's spirit and chemistry is by having them come together and socialize. This will help them bond and make virtual meetings enjoyable to attend. In the long run, they will minimize virtual meeting fatigue.
d.     Prioritize your meetings
You should reduce the number of video meetings by prioritizing your meetings. Conduct video calls on important meetings and discuss pending issues via email or instant messaging platforms like slack.
Also, reduce the duration of your virtual meetings to avoid physical stress on your team.
e.      Turn off your video
When you're on a video call, you can turn off the video option and take a breather to reduce the impact of physical stress. No one will notice your absence, move around or do some push-ups to maintain the alertness of your body; this will go a long way in relieving your mind from mental exhaustion.
Are you in need of virtual support?
Adapting to changing times is a must if you want to keep up. Businesses are moving to virtual offices to reduce their operational costs by cutting down on their physical footprint. With virtual support from Clyde Offices, you can operate from anywhere in the globe with a mailing address located in Glasgow.
In addition, our virtual assistants will provide virtual support in call answering, mailbox services, and administration support. Contact us today for a 75% discount on your mailing address.
Conclusion
The onset of virtual meetings demonstrated a new way of doing business even through the pandemic. However, it resulted in virtual meeting fatigue that reduces the efficiency and concentration of virtual teams. By exploring the possible solutions to zoom fatigue, you should be to tackle virtual meeting fatigue and improve the efficiency of your team.