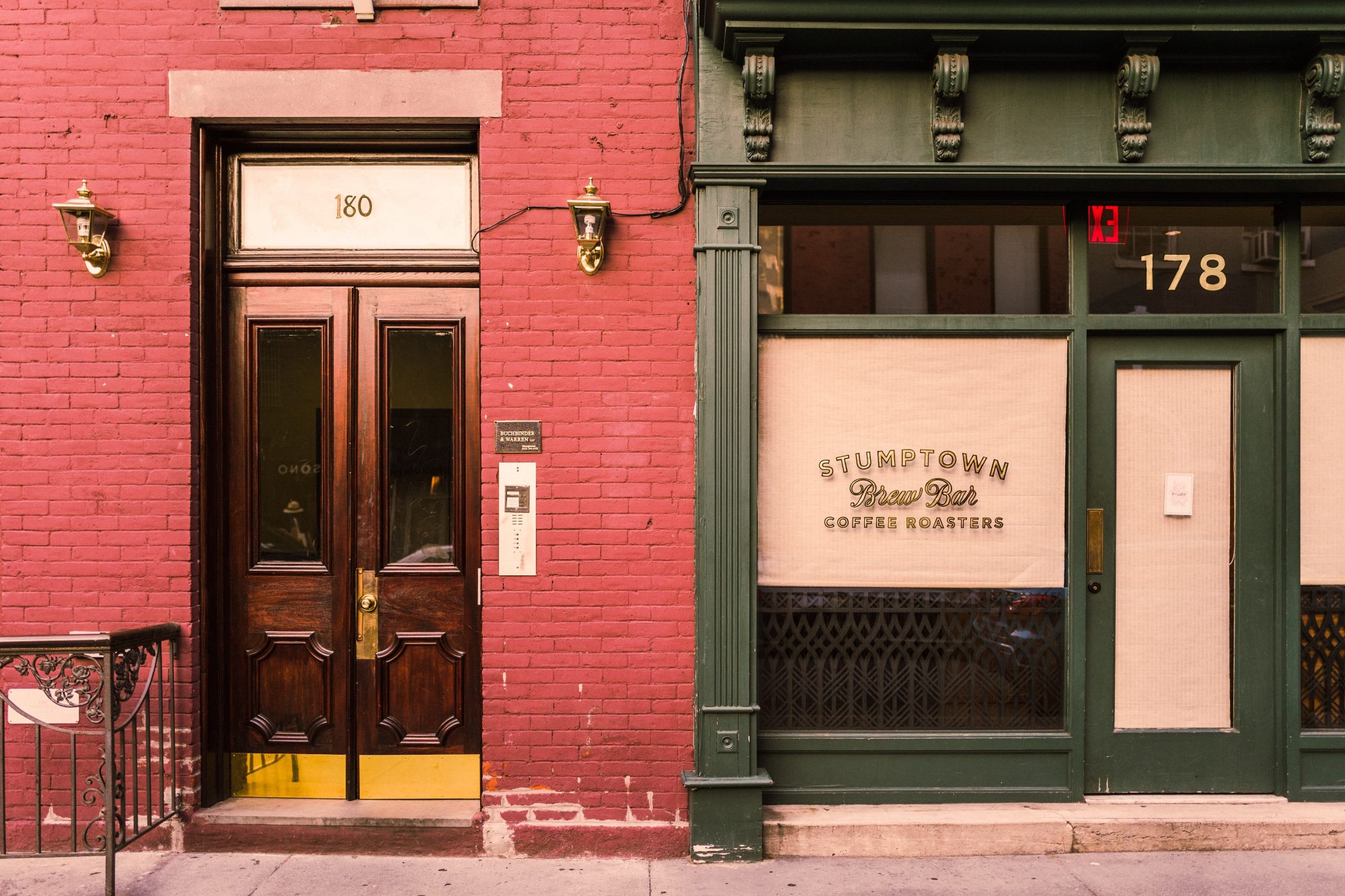 How To Get A Virtual Address For Business
You're a start-up or small business with a great online presence but struggling to close sales, yet you've done everything to perfection less one thing. You lack a physical business address, which builds credibility around your business. Though there's no law restricting you from using your home address for your business, it's not recommended because of security issues. This leaves you with one option- getting a virtual address for your business.
Read on to find out what a virtual address is, who can use it, how to get a virtual address for your business, and the benefits of Clyde Office's virtual address services to your business.
What is a virtual address?
A virtual address is a rented mailbox service that you can use to receive and send mail locally or globally. The rented mailbox is located in a physical mail centre that's nearby or far from your business or home.
Clyde office's mailing address is a competitive virtual address ideal for businesses and personal use. They're located in Glasgow City centre and offer competitive prices of less than E3.50 per week.
Who uses a virtual address?
Virtual addresses are convenient for small businesses, startups, and freelancers. Here are examples of entrepreneurs that benefit from setting up a virtual address;
Digital nomads– Digital nomads are location-independent entrepreneurs that travel most of the time. They benefit from having a virtual address by accessing and deleting their mail from anywhere in the world, which is convenient for their lifestyle. What's more, Clyde Offices has a mail forwarding option that can scan, deliver or forward mail to them.
Businesses that are moving or expanding– Entrepreneurs who decide to move or expand their businesses to other places because of the tax benefits stand to benefit the most from having a virtual address. It gives you a physical presence in that area making you eligible for the tax benefits even if you lack a physical store.
Businesses simplifying their operations– P.O. Box addresses can be tiresome to operate because of the back-and-forth involved in accessing your mailbox. Additionally, you might go to the mail centre to pick up your mail only to find that it's not important or get nothing in your mailbox. As such, virtual addresses can help you streamline your business operations by enabling you to access your mailbox online. You can then shred unimportant mail and have important mail delivered to your location.
Small businesses operating from home– Small businesses that are operated from home, especially by freelancers pose a security risk. This is because to gain a client's trust you must have a physical address, which in this case is your home hence exposing your privacy. You can protect your privacy by having a virtual address that can be used as the physical address of your online business.
How to get a virtual address for business
Small businesses or startups that need to boost their chances of obtaining prospects should get a virtual address. With its flexibility and convenience, a virtual address helps you build a brand image that's thriving in the heart of the city, which is crucial in improving the customer's perception of your business.
So, follow these 4 tips for getting a virtual address for the prosperity of your business;
       i.            Determine your virtual office solution
There are many virtual address services out there but they differ in pricing and services offered. So, once you're satisfied with the pricing, it's time to consider their services depending on the needs of your business.
Some of the services that Clyde's office mailing address has that are relevant to the needs of your business include the following;
Mail forwarding– This will save you the hustle of going to the mail centre to pick up your mail. Simply upgrade to the mail forwarding option to improve the efficiency of your virtual office.
Telephone answering– Nothing bores a customer like hearing the beep to leave a message; it can result in a loss of revenue for your business. Therefore, choose a mail centre that has virtual assistants to answer your calls and take messages.
Meeting rooms– It's nice to meet your clients once in a while. But your business will look fishy if you meet outside your mailing address. To avoid this scenario, select a virtual address that has meeting rooms to conduct business whenever you see fit.
Always be aware of your business's future and current needs before choosing a virtual address solution for your business.
     ii.            Choose your location
You and your clients should be able to access your virtual address with ease in case you need to pick up mail or parcel or clients want to meet up with you. By being accessible, clients are assured of your presence and are more comfortable conducting business with you.
If your business isn't in the same location as your mailing address, don't fret. Clyde's office mailing address has a telephone answering and switchboard service. They give you a physical presence by using a phone number code similar to your client's location, thus enabling you to ship your goods or services where they're needed the most.
  iii.            Accessibility to your virtual office files
Even though you're a freelancer or small business owner operating remotely, it doesn't mean that you operate the business by yourself. You might be having remote assistants located anywhere in the globe who help shape and improve the efficiency of your business.
As such, they must have access to your virtual office files to maintain the efficiency of the business. This eliminates the chance of them interrupting your business meeting to ask for either of the following;
Passwords
Contracts of a client
Documentation of the services on offer
With Clyde Office's mailing address, you're assured of accessibility to 2 company names and 2 personal names for free once you sign up for our virtual office services. You can increase the accessibility to your virtual office by including additional names at an extra cost of E5 per month per name.
   iv.            Sign up for the service
The ultimate step in getting a virtual address is choosing your mailing centre. Once you're satisfied with the services being offered, sign up for Clyde Office's virtual office to access or upgrade to a virtual office service for the growth of your business.
Benefits of Clyde Office's mailing address
With a virtual address from our Glasgow offices, you're assured of the following benefits;
Same-day setup to get you started immediately
You can cancel our services anytime you wish
A manned reception to ensure the security of your mailbox and offer excellent customer service
An address you can use with company registration, banks, Google maps, + several other institutions including the HMRC and Companies House
We'll notify you when mail arrives for you to collect it or you'll instruct us to shred it
An option for mail forwarding and scanning
Wrapping up
With the advancement of technology in service delivery like in virtual offices and mail addresses, running your business remotely is possible and convenient. You can operate across borders and improve the reach of your business and its revenue.
I hope that with this guide, you've learnt how to get a virtual address for your business and know that you'll benefit the most by signing up for Clyde Office's virtual address services now!