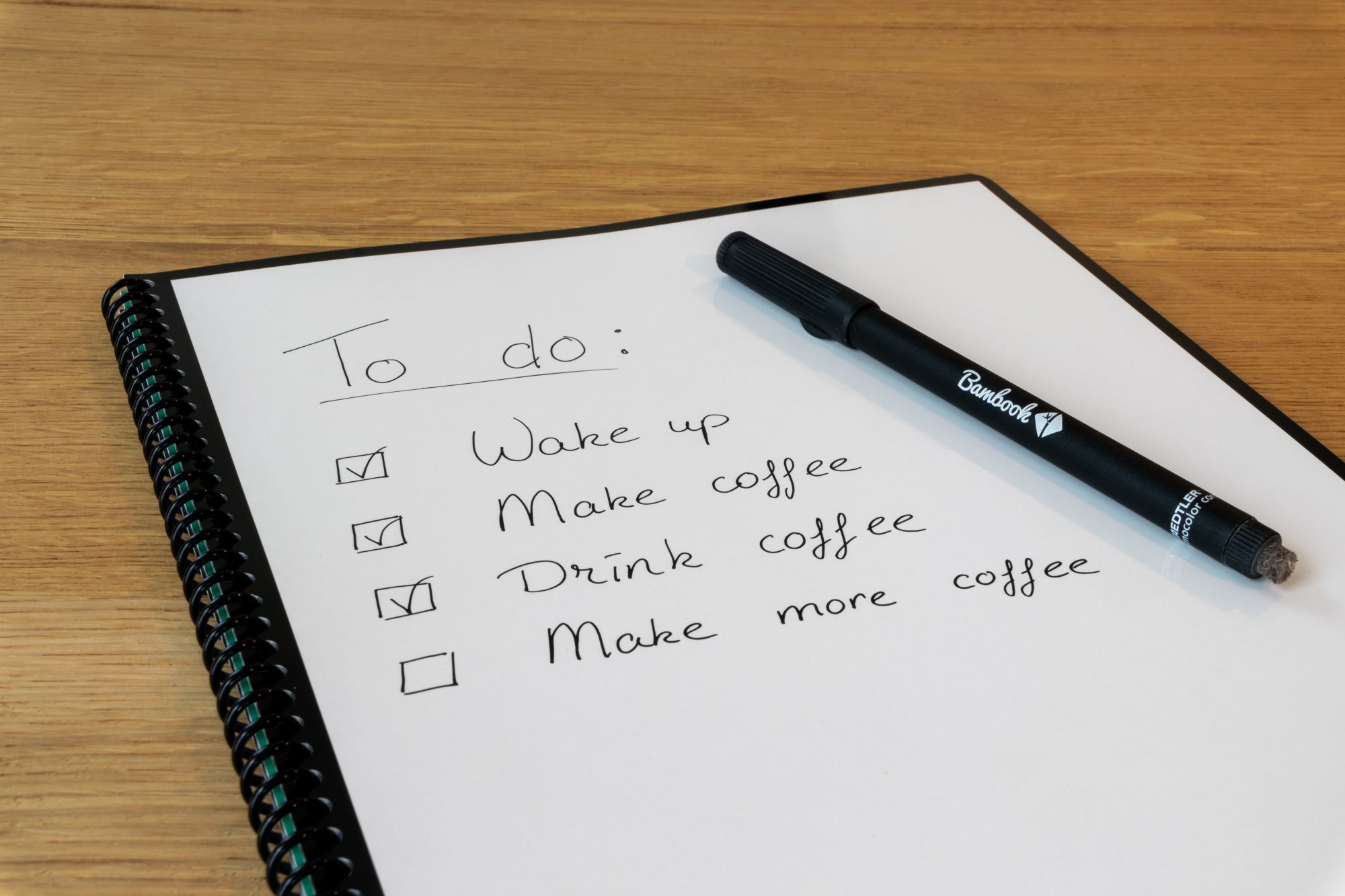 Is Your To-Do List Overwhelming? Here's What You Need To Do
In today's fast-paced world, we are constantly bombarded with tasks and responsibilities. Many of us feel like we're drowning in a sea of to-dos and can't keep up with everything that needs to be done.
The stress caused by this situation can significantly negatively impact our mental health and well-being. According to Psychology Today, people who consistently feel overwhelmed are more likely to experience depression, anxiety, and physical problems like heart disease.
But what if there was a solution? What if there was a way to help people manage their overwhelming workloads?
That's where Clyde Offices comes in. Clyde Offices offers virtual office services such as virtual receptionists, virtual assistants, virtual meeting rooms etc., that can help you take control of your busy schedule and give you back some much-needed free time to refuel your energy each week.
Signs Your To-Do List Is Overwhelming
There's nothing worse than being overwhelmed by a to-do list. Here are some signs that your list is too big:
You can't remember what's on it: If you need to look at your list to figure out what you need to do, it's too long.
You're not doing your most important tasks first: Is there one thing that would make everything else on the list much easier? You should probably be doing that first, before anything else.
Procrastination: If you constantly put off tasks and procrastinate, it may be a sign that your to-do list is overwhelming.
Insomnia: If you have trouble sleeping because your mind is racing with all the tasks you have to do, it may be a sign that your to-do list is overwhelming you.
Feeling Stressed: If you feel stressed and anxious all the time, it may be a sign that your to-do list is overwhelming you. You may feel like you have too much to do and insufficient time to do it all.
Tips for Managing an Overwhelming To-Do List
1.      Prioritization
The first step in managing your to-do list is to prioritize. Prioritization is a skill that many people struggle with, but it's one of the most important skills for getting things done. You need to first determine which tasks are urgent and which are important.
Urgent tasks are things that need to be done soon or will have negative consequences if they aren't completed. For example, if you don't pay your rent on time, you will be evicted from your apartment — a negative consequence that must be avoided at all costs.
Important tasks are those that contribute towards long-term goals, such as building relationships with coworkers or clients or learning new skills that will help advance your career in the future.
2.      Using the Eisenhower matrix
The next step is using the Eisenhower Matrix to determine how much time should be spent on each task:
Here's how it works: For each task, rate its importance on a scale from 1 (not important) to 5 (extremely important). Then rate how urgent it is on a scale from 1 (not urgent) to 5 (extremely urgent).
Finally, evaluate if there's an opportunity cost associated with doing this task now versus later (i.e., will doing this now prevent you from doing something else later?). Once you've rated each item on these three scales, put them in one of four quadrants:
Urgent and Important. These are the tasks that need to be done immediately and are important.
Important but not Urgent. These tasks are important, but they don't require immediate attention. You can set aside time during your week to work on these projects.
Not Important but Urgent. These tasks are urgent but not important. They often take up a lot of time because we feel compelled to finish them even though we know they aren't meaningful or valuable for our lives.
Not Important nor Urgent. These tasks have no urgency or importance, so we can ignore them!
3.      Break down tasks into smaller steps
This will help you manage your time better by ensuring each step is completed before moving on to the next one. It also allows you to see what needs to be done next, which can keep you from feeling overwhelmed by the sheer number of tasks on your list.
4.      Timeboxing
Timeboxing is a technique in which you set aside a specific amount of time for each task and then do nothing else until that time is up.
The idea behind timeboxing is simple: If you've got a lot of work to do, it's easy to lose sight of the big picture when constantly switching between tasks. By setting aside a block of time for each task at hand, you can focus on one thing at a time without interruption.
The key here is setting aside dedicated blocks of time for each task instead of trying to do everything at once. If you're used to multitasking with your work or personal life, this might take some practice — but once you get the hang of it, you'll be surprised by how much more productive you become!
5.      Delegation
Delegate tasks to others whenever possible. If someone else can do the job well, delegate it! This can be particularly helpful if you're working on a project with several team members. You might even find that delegating tasks helps you focus on the most important items on your list.
6.      Saying "no" to new tasks
It's tempting when you're busy to say "yes" to every request that comes your way — but if you don't have time for it, it'll just end up on your already-full plate. So if someone asks you to do something that isn't a priority, try saying, "I'm sorry, but I don't have time right now." If they ask why explain that you're already working on several projects and need more time before taking on anything else.
How Clyde Offices Can Help
Clyde Offices offers various services to help businesses and individuals manage their workload and improve productivity. These services include virtual office solutions, administrative support, and bookkeeping services.
·        Virtual office solutions
Clyde Offices offers virtual office solutions by providing businesses with a professional business address, phone number, and receptionist services. This allows businesses to establish a presence in prestigious locations without the high cost of renting physical office space. Additionally, virtual office solutions can help businesses manage their mail and packages, schedule appointments, and handle other administrative tasks remotely.
·        Administrative support
Clyde Offices provides administrative support services to help businesses manage their day-to-day operations. This includes tasks such as answering phone calls, managing email correspondence, scheduling appointments, and organizing meetings.
By outsourcing these administrative tasks to Clyde Offices, businesses can free up their time to focus on more important tasks, such as growing their business and generating revenue.
·        Bookkeeping services
Clyde Offices offers bookkeeping services to help businesses manage their finances more effectively. This includes tasks such as recording transactions, reconciling accounts, and preparing financial statements. By outsourcing bookkeeping tasks to Clyde Offices, businesses can ensure that their financial records are accurate and up-to-date. This can help them make informed business decisions and reduce the risk of financial errors.
By utilizing these services, businesses can reduce their workload and focus on what they do best. This can help improve productivity, allowing businesses to achieve their goals more efficiently. With the support of Clyde Offices, businesses can achieve greater success and thrive in today's competitive business environment.
Conclusion
So there you have it! If your to-do list is overwhelming, there are a few simple steps you can take to make it more manageable. The first step is to identify when and where you're getting overwhelmed. Then, try some of the tips above and see what works for you. If you're still feeling overwhelmed, consider Clyde Offices as a potential solution. We'd love to help!